Main Content Starts Here, tab to start navigating
Slide 1 of 6
Slide 2 of 6
Slide 3 of 6
Slide 4 of 6
Slide 5 of 6
Slide 6 of 6
Discover what everyone is talking about it and see for yourself why our all day breakfast sandwiches will put a smile on your face!
Click HERE to order dine-in or takeout!
I'm Chef Bill, the founder of Eggslice. After popping up at restaurants in Orange County, we're egg-cited to share that our new location in Grange Hall 39 in Buena Park is opening October 2020! Our crew is ready to welcome you again and perfectly craft our breakfast sandwiches that you've been patiently waiting for.
My special sandwich was born at local Farmers Markets in Sydney, Australia more than 18 years ago. Over the years I've enjoyed making thousands of sandwiches for our loyal Aussie customers featuring our unique locally made Chilli Jam, combined with fresh, local ingredients. Our OC fans are discovering just how good my all day breakfast sandwiches are.
I've teamed up with proven local operators such as OC Baking Company, Billy's Egg Farm, Francisco Meat Company, West Coast Prime Meats, and Penjoyan Produce in order to recreate our breakfast sandwiches stateside. I'm thrilled to now be making our signature Chilli Jam right here in the Southland as well.
We pledge that you will get your sandwich piping hot, stacked with flavor and served with a reverence towards sustainable, local ingredients in a timely manner.
I truly hope you enjoy your sandwich and we thank you for supporting Eggslice.
See you soon,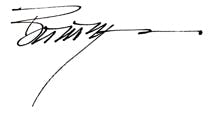 Bill McMullan

Executive Chef & Owner
Ingredients
EGGS
Our eggs are exclusively supplied by Billy's Egg Farm in Chino Hills.
CHILLI JAM
A vibrant blend of Asian and Aussie flavors, with a gentle heat that builds on the back of your palate. Our mayo Chilli Jam combination is the perfect complement to our Chicken Katsu. Our jam is created locally, in small batches and is all natural with no added thickeners, preservatives or colors.
KATSU
Made with organic skinless chicken breast that are pounded flat and coated in egg, flour and panko breadcrumbs, lightly fried to give the coating a nice crunch.
PATTIES
Twice ground pork shoulder (Boston Butt) make up our lean pork sausage patties, and are made in house using a custom blend of fresh herbs and spices. We source our pork locally.

BACON
Thick cut bacon on your sandwich is apple wood smoked.
CHEESE
Thin sliced American cheese has a superior melting quality and mild flavor, and a cheddar slice is always available if you prefer.
DILL MUSTARD SAUCE
House made dill mustard sauce combines with our smoked salmon to add an extra level of complexity to that great sandwich.
HOT SAUCE
House made sriracha made fresh.
BREAD
Baked fresh for us from OC Baking Company, our brioche bun is buttered and toasted to cradle the Chilli Jam and each sandwich.
Send us a message and we'll get back to you as soon as possible. If you're looking for larger orders and catering options that require a 24 hour advance notice, please share your requests here. We'll contact you by phone shortly. You can also reach us by phone at 714-485-8699. Looking forward to hearing from you!